Collagen Induction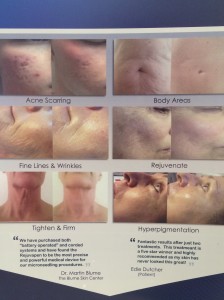 Microneedling (also known as collagen induction therapy) is a minimally invasive treatment to rejuvenate the skin.
Benefits you can enjoy from micro needling include a decrease in fine lines, sun damage, acne scars, and age spots.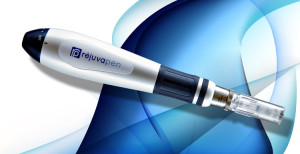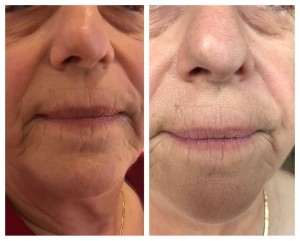 Check out our frequently asked questions page for more information on Microneedling.
Call (713) 426-6245 or book online for a consultation today!
Facials

From microdermabrasion and chemical peels to facials
After analyzing your skin and assessing its current condition our team of Estheticians will be able to recommend the best treatment.
Ask us about FAB-59 Membership 15% off any service
Our facial services include the following:
Re-fresh Facial
This highly personalized treatment will clean, exfoliate and revitalize your skin in just 30 minutes. This anti-inflammatory and moisture booster treatment will have you ready for a date or an afternoon meeting in no time. You'll experience deep clean and increased circulation leaving you refreshed and ready for the rest of your day.

30 minutes$55.00
Lux Facial
Lux treatment will clean, exfoliate, extract and revitalize your skin in just 50 minutes. This amazing facial will impress and improve even the most experienced "facial-goer." This treatment does it all! Tightens skin with Retinol. Brightens the skin with antioxidants of Grape Seed and Green Tea. Lightens the skin with lemon, lime and orange extracts. Nourishes skin with a "Vitamin Cocktail" blend of A, E, and C. Soothes skin with a "Herbal Cocktail" of Chamomile, Cucumber, and Aloe Vera. Hydrates in a mega-drench with pure Hyaluronic Acid.

50 minutes$85.00
Rock Star/Vitamin-C Facial:
A customized deep firming and lifting facial deep begins with a professional double cleanse exfoliation, extraction, detox mask, toner and UVA/B skin protection. This includes a massage to your chest, décolleté, shoulders and face.

60 minutes$100.00
Rescue/Acne Facial:
The perfect choice for young acne-prone skin. This facial is a highly curative treatment that exfoliates and heals while allowing for minimized bacteria build up. Best results are seen after 6 treatments.

60 minutes$100.00
Skin Brightening Facial:
The hot Houston sun, hormonal imbalances, hot yoga, light from laptops/TV can all lead to pigmentation, which people with acne are prone to as well. The Illuma Facial relaxes melanocytes to neutralize and reverse the effect of environmental factors on your skin. It incorporates potent botanical brighteners such as Daisy Flower Extract, in addition to plant stem cell ingredients that keep the skin looking younger. Vitamin C helps firm & plump the skin. Bearberry, mulberry, licorice, rumex, azelaic acid, and proprietary natural flower extracts naturally brighten the skin, prevent further dark spots, reduce inflammation & irritation in the skin, and provide antioxidant protection.

60 minutes$120.00
Our Signature/Stem Cell Facial:
A breakthrough anti-aging treatment rejuvenates and firms your skin that counteracts the signs of aging and fatigue. This luxurious facial will allow your skin to reveal a luminous complexion. This organic treatment is designed to help firm, smooth, nourish, regenerate and energize, while controlling the biochemical triggers that lead to skin aging.This revolutionary facial rejuvenates your skin in a new dimension. The multi-layered technology of nutripeptides work synergistically to plump your skin, while stem cell technology in an exclusive complex supports natural defense mechanisms and repairs cell damage. Dramatically reduces the appearance of fine lines due to facial expressions, wrinkles and other signs of aging. The unparalleled high concentration of effective ingredients will give you the MAXimum benefit.

60 minutes$150.00
Red Carpet/Oxygen Facial:
This luxurious, oxidative repair treatment infuses plant-derived stem cells, peptides and a high concentration of enzymatic botanicals leaving your skin luminous, refreshed and rejuvenated.

60 minutes$150.00 (or a series of 6 treatments for $800)
Rumor Has It/Organic Facial:
This treatment is designed to balance the skin's health with certified organic ingredients, highly potent antioxidants and essential botanicals without the use of chemicals, acids or parabens. Formulated for all skin types to balance, restore and protect the health of the skin.

60 minutes$150.00 (or a series of 6 treatments for $800)
Facial ADD-Ons
30 minutes Reflexology $55.00
30 minutes Foot Massage$55.00
30 minutes Hot Stones Foot Massage $55.00
Specialty Treatments
Microdermabrasion$165
Chemical Peel$165
Organic Peel$220
30-minute skin treatment or in-between treatment
Eye or Lip$35
Forehead$35
Decollate$35
Mini Microdermabrasion*$100
*Recommended maximum: twice a month.
Treatment Enhancements
Deep Moisturizing Foot Treatment$20
Anti-Aging Hand Treatment$35
Paraffin Treatment$20
Exfoliation$20
Check out our frequently asked questions page for more information on our facials.
Follow up your facial with a massage for a full-body treat. Your skin and body will thank you.
Call us today at 713-426-6245 to schedule your appointment or book your appointment online.