Collagen Induction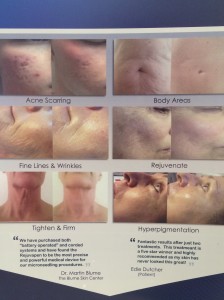 Microneedling (also known as collagen induction therapy) is a minimally invasive treatment to rejuvenate the skin.
Benefits you can enjoy from micro needling include a decrease in fine lines, sun damage, acne scars, and age spots.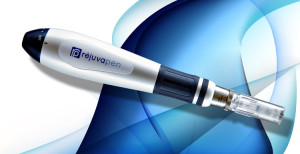 Check out our frequently asked questions page for more information on Microneedling.
Call (713) 426-6245 or book online for a consultation today!
Facials

From microdermabrasion and chemical peels to facials
After analyzing your skin and assessing its current condition our team of estheticians will be able to recommend the best treatment.
Our facial services include the following:
Re-fresh Facial
This highly personalized treatment will clean, exfoliate and revitalize your skin in just 30 minutes. This anti-inflammatory and moisture booster treatment will have you ready for a date or an afternoon meeting in no time. You'll experience deep clean and increased circulation leaving you refreshed and ready for the rest of your day.

30 minutes$55.00
Rock Star Facial:
A customized deep firming and lifting facial deep begins with a professional double cleanse exfoliation, extraction, detox mask, toner and UVA/B skin protection. This includes a massage to your chest, décolleté, shoulders and face.

60 minutes$100.00
Rescue Facial:
The perfect choice for young acne-prone skin. This facial is a highly curative treatment that exfoliates and heals while allowing for minimized bacteria build up. Best results are seen after 6 treatments.

60 minutes$100.00
Our Signature Facial:
A breakthrough anti-aging treatment rejuvenates and firms your skin that counteracts the signs of aging and fatigue. This luxurious facial will allow your skin to reveal a luminous complexion. This organic treatment is designed to help firm, smooth, nourish, regenerate and energize, while controlling the biochemical triggers that lead to skin aging.

60 minutes$120.00
Red Carpet Facial:
This luxurious, oxidative repair treatment infuses plant-derived stem cells, peptides and a high concentration of enzymatic botanicals leaving your skin luminous, refreshed and rejuvenated.

60 minutes$150.00 (or a series of 6 treatments for $800)
Specialty Treatments
Vitamin C$140
Microdermabrasion$165
Chemical Peel$165
Organic Peel$220
30-minute skin treatment or in-between treatment
Eye or Lip$35
Forehead$35
Decollate$35
Mini Microdermabrasion*$100
*Recommended maximum: twice a month.
Treatment Enhancements
Deep Moisturizing Foot Treatment$20
Anti-Aging Hand Treatment$35
Paraffin Treatment$15
Exfoliation$15
Check out our frequently asked questions page for more information on our facials.
Follow up your facial with a massage for a full-body treat. Your skin and body will thank you.
Call us today at 713-426-6245 to schedule your appointment or book your appointment online.