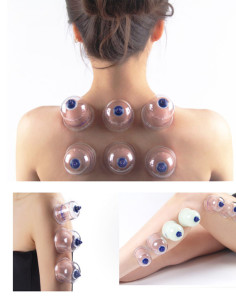 Relax with a Massage Tailored to You
Whether you're looking to unwind after a stressful week, need help addressing sciatic nerve issues with a prenatal massage or want to get rid of muscular knots with a deep tissue massage, we can help. Rumor Has It Day Spa offers a variety of massage types and durations to meet your needs. Relax and restore your mind and body with a massage that automatically includes aromatherapy at no extra charge.
Enter our tranquil massage rooms to really reward yourself. From the calming colors to the clean, refreshing scents that float through the air, you've found your oasis. Our skilled professionals are highly trained massage experts so our clients feel confident about the techniques and professionalism that each masseuse uses. Choose from our massage treatments listed below and talk with your masseuse about your specific needs and interests.
---
MASSAGE TREATMENT
---
Relaxation Massage:
An indulgent and soothing experience recommended for first-time massage participants. Our therapists perform with a delicate touch to gently release stress and tensions from your body. Perfect for quick lunch breaks.

$12090 minutes
$8060 minutes
$5030 minutes
Deep Tissue Massage:
Aimed at the deeper tissue structures of the muscle and connective tissue. Deep tissue massages use similar movement and techniques of a Swedish massage but generally more intense pressure. This focused massage is directed toward chronic tension and knots while dissolving tendon stiffness and pain.

$14090 minutes
$9560 minutes
$6030 minutes
Hot Stone Massage:
This luxurious massage treatment utilizes water-treated stones that are placed at specific points on your body to promote relaxation and release toxins. The muscles are pretreated to allow the therapist to manipulate muscle tissue and alongside essential oils create an overall relaxed and revitalized body.

$14090 minutes
$9560 minutes
$6030 minutes
Prenatal Massage:
This therapeutic workout is an integral part of an intelligent approach to pregnancy. Our specialists help loosen muscles, improves circulation and relives fatigue targeted to the unique needs of mothers-to-be.

$14090 minutes
$9560 minutes
Combination massage:
No two bodies are the same. This is why our therapists customize every session for each client and their individual needs. We combine several different massage modalities into one session. Multiple techniques are utilized for each client, always with the goals of inducing deep relaxation, loosening the muscles and increasing flexibility. A series of treatment is highly recommended for body balancing.

$9560 minutes
$14090 minutes
Couples:
A treat for yourself and your loved one to a luxurious and relaxing Swedish massage in a beautifully appointed room. One of our most popular massage treatment that promotes wellness and improves happy and healthy relationship.

$27090 minutes
$18060 minutes
Massage/Cellulite/Detoxification Cupping:
An innovative improvement of traditional therapy in which cups are applied to the skin along the meridians of the body, creating suction as a way of stimulating the flow of energy.
$14090 minutes
$9560 minutes
$6030 minutes
Lymphatic Massage:
Gentle rhythmic pumping and light slow controlled strokes in a spiral & circular direction and in distal & proximal directions. Stimulates the lymphatic vessels that carry substances vital to the defense of the body and removes waste products. Useful for edema and fluid retention, cellulite & excess weight, constipation & digestive disorders, hormonal imbalances (teenagers, pre and post pregnancy, menopause), glandular fever, ME (chronic fatigue), migraine, sinus, hay fever, acne, rosacea & skin conditions, scar tissue, stress, anxiety, tension, recurring infections (colds, flu, ear, chest). Recommended for pre and post-operative cases (cosmetic surgery, cancer or situation where lymph nodes have been removed or the lymphatic system impaired in some way).
$14090 minutes
$9560 minutes
$6030 minutes
Mayofascial Release Massage:
Soft tissue therapy for the treatment of skeletal muscle immobility and pain. Relaxes contracted muscles, improves blood & lymphatic circulation and stimulates stretch reflex in muscles. Engages the tension in myofascial tissue by loading it with a constant force until release occurs. Uses knuckles, elbows and other mechanisms (such as tissue manipulation & movement) to slowly stretch the restricted fascia and mobilize adhesive tissues.
$14090 minutes
$9560 minutes
Facial Rejuvenation and Pedi Cupping:
Facial cupping is an excellent form of non-invasive treatment that can work to minimize the effects of sun and environmental damage, and aging. It is completely safe to use since it does not involve surgery and long recuperation time, chemicals or any other potentially harmful and painful procedures
$5030 minutes
Chair Massages:
Chair massage is a style of seated massage that is typically short — 10 or 15 minutes — and focuses on your back, shoulders and neck and arms. Chair massage is done over clothes and doesn't require any massage oil.
Please call us for your In Office Chair Massage Event or In Office Manicure Event.
We encourage you to learn more about our massages by visiting the frequently asked questions page.


Benefits of Essential Oils, Reflexology and Aromatherapy
Boost your spa experience with aromatherapy. Clients may choose from various organic essential oils that can be incorporated into massage and facial treatments. Choose from the following selections:
Lavender:
Sweet with woody, herbaceous undertones, Bulgarian lavender is the most floral of all lavender essential oils. Use this 100% certified organic oil to balance your mood, clear your mind and calm your senses.
Orange:
100% certified organic, Sweet Orange is derived from an evergreen tree. Uplifting and appeasing, it has also been applied to combat colds, constipation, dull skin, flatulence, the flu, gums, slow digestion and stress.
Peppermint:
With its name rooted in Greek mythology, the health benefits of peppermint oil include its ability to treat indigestion, respiratory problems, headache, nausea, fever, stomach and bowel spasms, as well as pain relief. Organic Peppermint Essential Oil can be sensitizing due to the menthol content. Avoid use during pregnancy.
Spearmint:
We use spearmint to substitute for peppermint when situations call for it. The main function of our spearmint essential oil is restorative, helping to repair the damage done to your body and aid in the recovery from injuries and wounds. It also helps people to regain strength after long bouts of illness.
Thyme:
Organic Thyme Essential Oil is believed to have antiseptic and antibacterial qualities.  Aromatherapists have credited Thyme Oil for its uplifting and reviving properties.
Ylang- ylang:
Ylang-ylang Essential Oil is extracted from Cananga odorata, also known as the flower of flowers. Organic Ylang-ylang Essential Oil can assist with problems such as high blood pressure, rapid breathing and heartbeat, nervous conditions, as well as impotence and frigidity.
Bergamot:
The Bergamot aroma is basically citrus, yet fruity and sweet with a warm spicy floral quality. It is ideally suited to help calm inflamed skin and is an ingredient in some creams for eczema and psoriasis.
Chamomile:
Roman Chamomile Essential Oil can help bring a sense of calm. It is also a suggested oil for use during times of anger or irritability.
Eucalyptus:
Eucalyptus Oil has long been used in the home in Australia and Spain. Eucalytus is a popular aromatherapy to clear mucous from the lungs as well as a liniment to relieve rheumatic, arthritic and other types of pain or blisters.
---
POPULAR SPA BLENDS:
---
Foot Bliss
This blend of certified organic oils is the perfect solution for tired legs and feet. The energizing aromatic blend of peppermint, rosemary and fresh lemon will provide that cooling and relaxing sensation that will help relax the muscles and lighten your mood.
Renew Energy
This blend of certified organic oils will surely awaken your senses during a facial or massage treatment. The pleasing minty fresh aroma of the combined spearmint, lemongrass, juniper and bergamot will help stimulate the senses, while keeping your skin hydrated and moisturized with the properties of sunflower, soy and perilla oils.
Stress Relief
Life can be stressful. Relax with the earthy balsamic aroma of this blend, contributing to your relaxation during a massage treatment.
Sensuality
This spa blend is created with the finest Ylang-ylang and inhibition-easing Clary sage for sensual release. Ylang-ylang has long been associated with sensual and erotic feelings while Clary Sage naturally reduces body tension and releases inhibitions.
Calming Bliss
Allow your mind to relax and escape from the humdrum of life with the evocative aromas of Lavendula, the woody undertones of Sandalwood and the sweet, resin-like scent of Frankincense.
Remember: you can add the above aromatherapy options to your next facial and massage. Contact us today to book your appointment.
---
Ready to book your appointment? Schedule your massage online or call us today.